Blog Notes: Year Two in Review
By Dr. David C. Pate, News and Community
Wow. Another year has gone by.
It is now the second anniversary of the blog, a chronicle of St. Luke's Health System's journey to transform health care and a record of some of the most important public policy debates.
When I was considering the idea, I was warned that few healthcare leaders had a blog and even fewer were able to sustain one, given the time and energy it takes to do so.
I did not realize all the benefits that would come from the blog at the time, but I knew that communication would be a key factor in our transformation. I decided to commit, and so it began. We have kept our commitment to post at least weekly to the blog.
In the past year, we have covered a lot of ground. We provided information about the lawsuit brought against us and our victory in court when the judge denied the motion for preliminary injunction and allowed St. Luke's to partner with Saltzer Medical Group.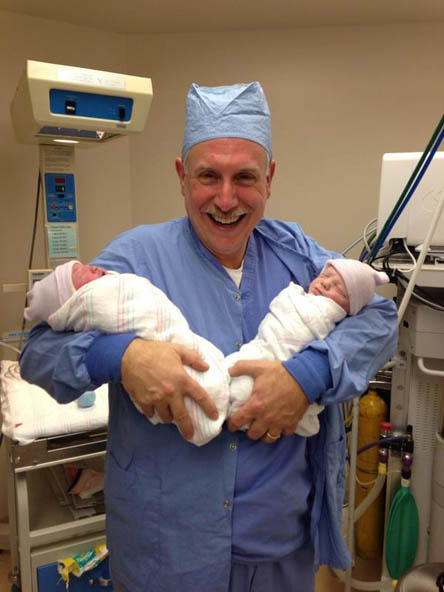 We profiled our nationally recognized, patient-centered medical home in Baker City, Ore., and we highlighted our very first research symposium. Dr. Greg Janos envisioned the future of pediatric care. I explained our participation in the Medicare Shared Savings Program when St. Luke's became Idaho's first and only federally designated Accountable Care Organization, and I enlisted the help of Idaho Hospital Association President Steve Millard to explain why Medicaid expansion was important for the state of Idaho. My favorite post in January was the announcement of the birth of my twin grandsons!
In February, we provided information about our incredible heart failure clinic and the tremendous work they do towards achieving our Triple Aim goals, especially better care and lower costs. We told the story of what one clinic was doing with TEAMwork to effectuate a lean transformation, and I wrote about sequestration is and why the people of Idaho should care.
In March, we looked at the insurance exchanges and posted a letter from Idaho Gov. Butch Otter. We highlighted care innovations that are driving better care and lower costs, and announced that the governor had signed the health insurance exchange law that would allow Idaho to have a state-run exchange.
We went on through the year, posting videos of our forums and from the annual System Summit, hosting guest bloggers, and highlighting our programs. Our St. Luke's Heart "Programs, Services, Outcomes, and Referral, 2013" report, featured on the blog, went on to receive an award.
Some of the reports were unsettling. Dr. Dan Zuckerman, executive medical director for MSTI, shared information about the link between cancer and obesity. We confronted the troubling rate of suicide in Idaho. Probably one of the most controversial blog pieces I have written was a piece posted May 16 titled, "Health Care as a Right: 'Very tough questions'" in response to a question I received on the blog. The discussion took off on LinkedIn and was one of the highest tracking discussion items for more than a month.
Speaking of controversial! In June, Dr. Banu Symington, one of our MSTI medical oncologists, followed up on the story of Michael Douglas and the association of his cancer with the HPV virus. Dr. Symington was very open and informative in her discussion, and we received lots of very positive feedback for taking the opportunity to educate around this important topic.
Other popular posts were "How to Fix Health Care in Three (Really Difficult) Steps" and a report on the national discussion as to whether obesity should be classified as a disease.
I was able to share all sorts of good news as well, including billing innovations and successes in the care of critically ill patients with our exciting electronic intensive care unit program. We celebrated St. Luke's Health System's seventh birthday. At the end of April, my granddaughter, Presley, was born. And in May, we welcomed our new FitOne Celebration.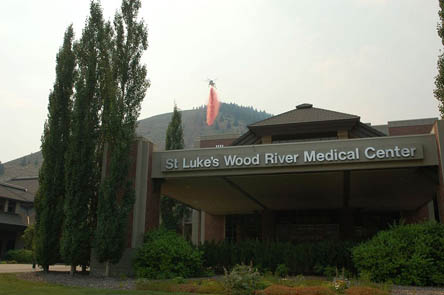 Crews dropped fire retardant on the slopes behind the hospital as a protective measure.
We shared stories of heroism by the St. Luke's Wood River team that cared for our patients and stood watch for their neighbors and communities despite the raging wildfires that surrounded our hospital, and stories of inspiration out of our first ever YEAH! Youth Engaged in Activities for Health Summer Camp.
We highlighted clinical integration initiatives of SELECT Medical Network so that readers would have a better understanding of how SELECT is helping lead our transformation efforts. In November, as the federal trial came to a close, I shared my thoughts with blog followers. And Mike Fenello, chief executive officer of St. Luke's McCall, reminded us that through challenging times, it helps to focus on our "Why?"
We covered a lot this past year! When we started, I had no idea how far-reaching the blog would be. We have engaged followers from all over the country and overseas. I think it has worked because of our honesty and transparency, our willingness to tell the good and the bad, the fact that we do not shy away from controversy, and that we cover important healthcare issues of the day and write about them in a way that people who are not healthcare experts can understand.
The effort that goes into the blog would not be worth it if it were not for those who follow the blog, read our postings, and join in on the discussion. Thank you. And I cannot end without thanking the person behind the scenes that makes all of this work – my blog editor, Roya Camp. Thanks, Roya!!
Please keep reading, tweeting, and posting our posts to your Facebook page and forwarding the links to others who might be interested. Let's keep the conversation, and the transformation, moving forward. Happy birthday blog, and here's to a successful year three!