Today's guest blogger is Jeff Cilek. Jeff is a St. Luke's Health System vice president and has responsibility over philanthropy and government and external affairs. He has a very important message for all of us, internal and external stakeholders alike. Here is Jeff:
If you're a college football fan, you're probably going through a funk right now – bowl season is over, the first new playoff champion has been crowned, and the college football season has officially come to a close. That is, until spring football starts …
Why are we so crazy about college football?
It seems like every college has a blog and a Facebook page connecting fans with their teams. Boise State has Bronco Nation, University of Washington has The Dog Pound, and then there's my personal favorite: Iowa Hawkeye's Black Heart Gold Pants (Yes, I'm an alum.).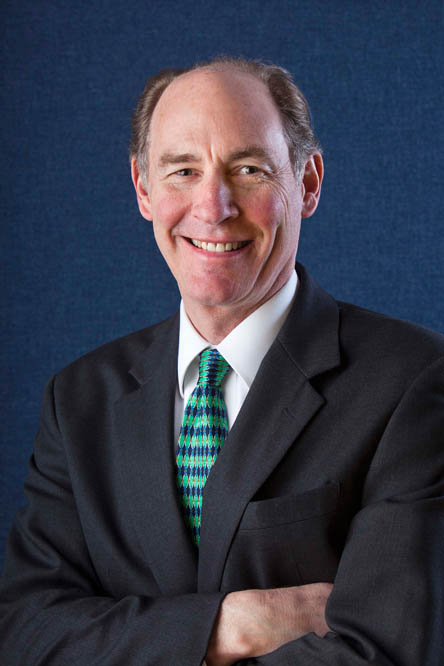 People who didn't even attend a particular university, who may have never played a sport or even picked up a football, want to be a part of "their" teams. They own their team's successes and failures. Exhibit A: "When 'we' won the Fiesta Bowl …"
It's not the score that brings college football fans together. It's feeling like you are a part of a special family.
College football connects people – the young and old, the athlete and spectator, the die-hard fanatic and casual viewer – in the same ways that hospitals connect people.
You'll never see "St. Luke's Nation" social media, or a sign as you enter town that says "Welcome to St. Luke's Country," but that doesn't mean the St. Luke's family doesn't rally. Engaged communities "own" health care and St. Luke's every bit as passionately as the most fervent sports fans own their teams.
As with college sports teams across the country, St. Luke's has evolved and grown, while at the same time remaining as local as it gets. St. Luke's started in Boise in 1902. We've built new facilities, in Sun Valley, Twin Falls, Meridian, Fruitland, and elsewhere. And we've hired a new coach or two over time (Dr. David Pate is our chief executive officer, Dr. Dan Zuckerman is in charge of oncology, Dr. Marshall Priest is in charge of heart, and there are others), and our playbook is state of the art (more recent additions include our use of stereotactic body radiation therapy, 3D tomosynthesis breast imaging, and other important emerging technology and techniques).
This sense of community ownership is incredibly important for southern Idaho. From a healthcare perspective, we are isolated. The closest major metropolitan area is several hours away, and even if there are flights, there aren't very many people who can afford regular travel. St. Luke's Children's Hospital is the most geographically isolated children's hospital in the country.
Because of our geographic isolation, the challenges facing healthcare, and for many other reasons, we need to pay lots of attention to what we're doing. And as members of a "family," we all have responsibilities.
The legislature has a responsibility to provide incentives to healthcare providers that improve the quality and lower the cost of care. Here's an example. Idaho's indigent program is an antiquated, inefficient, and costly approach that is a burden on counties and the state itself. It provides episodic care to a population that has nowhere else to go.
As a family, we can do better, by finishing the job the legislature started in 2011 and completing the effort to reform Medicaid. Doing so would reduce property taxes, free up funding for education, and reduce the cost-shift to private payers.
St. Luke's has the responsibility to be transparent about quality, safety, accreditation, and plans. Patients shouldn't have to ask if a surgeon is on a "winning streak." We need to be upfront about our quality and inform the community about how good we are – or aren't. That's what families do; demonstrate the discipline to communicate with each other and help each other improve. Celebrate the successes and overcome the challenges.
Community leaders have the responsibility to understand what we're doing and why we're doing it. We've created opportunities (advisory councils, community councils, etc.) for community leaders to participate in shaping St. Luke's future, and the entire family benefits when they accept the opportunity to participate on a board or advisory council.
The philanthropic community also has a responsibility. We can't fund our future as we've funded our past. Just as in 1902, when farsighted community members and leaders increased philanthropic support to create what is now St. Luke's Health System, stepped-up philanthropy is necessary to continue to provide the high level of care to which our communities have become accustomed.
Two great current examples of this are in the Wood River area and in Fruitland. The Wood River community chose to "own" their health care and merged two antiquated facilities into one, joined St. Luke's, secured $20 million in philanthropic investment, and built the finest facility of its kind in the country. The Wood River community truly "owns" every square foot.
A similar effort is under way in the Fruitland community, where a volunteer group of community leaders has stepped up to help lead St. Luke's efforts to enhance healthcare services in the region. They've helped open Phase I of a $55 million facility, are seeking $2.5 million in philanthropic support for a second phase, and support a transportation service for patients in the Baker, Oregon, area who need care.
Today, the Boise community is being asked to rally behind an expansion of pediatric services at St. Luke's Children's Hospital through a $20 million effort for a Children's Pavilion. The goal? Enhanced opportunities for patients to stay in Idaho for care provided by pediatric subspecialists.
We may never reach the apex of engagement that a college team has with a football "family," but we should strive for it, sharing responsibilities with the community, keeping the communications channels open, and celebrating and learning together. And just as with college sports, we can't do it alone. We need supporters, cheerleaders, and yes, even a naysayer or two who will tell us when we're wrong.
I'm not going to say I've always been the most feverish sports fan, but I'm a huge fan of the St. Luke's family, and know that the extended members of our family – the community, the legislature, our partners in philanthropy – have a long and storied history of coming through, and coming through together. Because together, we are a family.