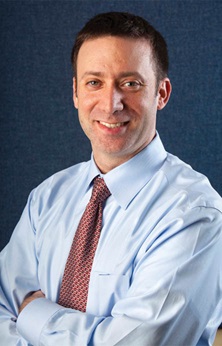 Becker's Hospital Review has named 100 Hospital and Health System CIOs to know, including St. Luke's own Dr. Marc Chasin, vice president and chief information officer.
Becker's Hospital Review's list of "100 hospital and health system CIOs to know" features some of the most impressive health IT leaders from around the country dedicated to advancements and innovation in the industry. Individuals included on the list are CIOs and other innovative and accomplished executive-level information technology leaders of hospitals or health systems.

The Becker's Hospital Review editorial team selected leaders through an editorial review process. Nominations were also considered.
Becker's Hospital Review publishes 12 issues each year and features up-to-date business and legal news and analysis relating to hospitals and health systems.