Mental health needs are not being met in Idaho.
Every area of our state has a shortage of mental health providers, and while St. Luke's is trying to improve health, deliver better care, and lower the costs of care, we know that people can't enjoy health if they have serious, untreated mental health disorders. We also know that care will be far more complicated if mental health needs are not addressed, and is likely to be far more expensive.
St. Luke's has recruited psychiatrists to Idaho, but there still are not enough. We must expand access to care in other ways.
Here is today's guest blog contributor, Dr. Sam Pullen, child/adolescent psychiatrist and regional medical director, St. Luke's Clinic – Behavioral Health Services, East Region, to tell you about the innovative approaches St. Luke's is taking to ensuring that our kids get access to the mental health care they need.
In December 1999, David Satcher published the first-ever report by a U.S. surgeon general on the importance of addressing mental health care in the country. His conclusions echoed those of the World Health Organization: There is no health without mental health.
The advent of the Affordable Care Act, and the economics of health care in America, has made a holistic view pivotal to developing comprehensive population and preventive healthcare strategies.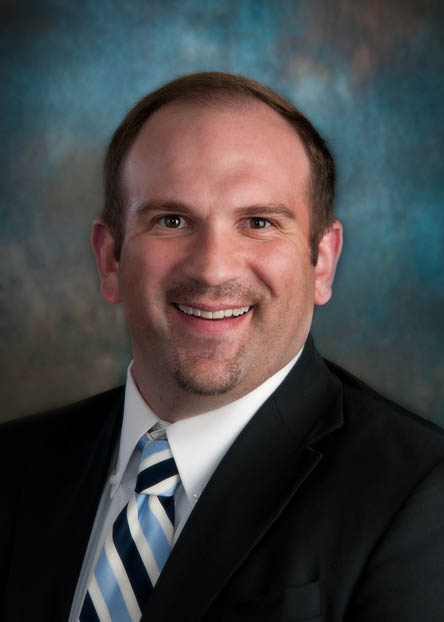 The interrelatedness of mental health and physical health has also been the driving force for integrating behavioral health with primary care and other appropriate specialty care clinics.
Idaho ranks last or near last in many important statistics pertaining to mental health, and spends the least per capita on mental health care in the country, despite the staggering need for improved mental health services.
In 2008-2009, the latest year for which these figures are available, the percentage of people ages 18 or older having any mental illness was 22.5 percent for Idaho. That is nearly a quarter of the adult population, and is the third-highest percentage of mental illness for that population in the nation.
St. Luke's sees the consequences. Every three years, St. Luke's Health System conducts a Community Health Needs Assessment in its locations, and mental health care and addiction are at or near the top of the list at each site. Obesity and diabetes also rank near the top, and these physical health conditions are important risk factors for developing mental illness and vice versa.
Nearly 25,000 young people in Idaho suffer from serious mental illness with significant functional impairment, and suicide is the second leading cause of death in Idaho for people between the ages of 15 and 19. It's not a coincidence.
Approximately 75 percent of children and adolescents with psychiatric disorders are treated by their primary care providers, and due to the severe shortage of child psychiatrists and mental and behavioral health specialists in Idaho, for us this percentage is even greater.
As an accountable care organization, St. Luke's is well-positioned to take a leadership role in population health by developing and implementing a comprehensive strategy that holistically integrates mental and physical health care.
To that end, St. Luke's is deploying programs to increase access by partnering and engaging with primary care providers throughout the state.
Through the generous funding of the Cambia Health Foundation, St. Luke's is transforming the way child/adolescent behavioral and mental healthcare services are delivered. This is happening through the REACH (Resource for Advancing Children's Health) program, dedicated to the integration of effective child and adolescent behavioral and mental health screening, diagnosis, and treatment.
The REACH Institute was founded by Dr. Peter Jensen in 2007. It is dedicated to improving the behavioral and mental health of children and adolescents and offers healthcare providers training in effective, evidence-based therapies and pharmacology.
Recently, 25 primary care providers from the Magic Valley, Wood River, and Treasure Valley joined colleagues from across the country in REACH Institute Mini-Fellowships in Primary Pediatric Psychopharmacology. The first session was held in Twin Falls.
The three-day, intensive, integrative training for primary care providers covers assessment, diagnosis, treatment, and medication management for a variety of mental health conditions, including depression, anxiety, aggression, bi-polar, and psychosis, and is meant to help primary care providers feel more comfortable providing evidence-based care appropriate to their level of training to children and families affected by mental illness. The course will be offered again in Boise in March.
Physicians who took part in the fall training found the education and experience valuable, and encouraged colleagues to participate.
"Through the program, I have developed the skills and confidence to manage more difficult mental health issues and improve the mental and physical health of our community," said Dr. Brian Birch of St. Luke's Clinic – Pediatrics.
"The REACH Institute course was incredible," said Dr. Steven Kohtz of St. Luke's Clinic – Family Medicine. "It has standardized my work-up and treatment of common mental and behavioral health issues, while greatly increasing my comfort with screening and treating adolescent patients."
In addition to REACH, St. Luke's recently started a program in the Magic Valley that integrates mental health therapy services into primary care in St. Luke's clinics, including a location in Jerome. Alignment of child/adolescent and adult mental health services across St. Luke's Health System will ensure that as the organization moves forward, patients will receive better care and better value at a lower cost.
"The Jerome medical community is excited about the many ways in which our patients will benefit from the integration of behavioral health services into our primary care clinic," said Dr. Betty Sugden of St. Luke's Clinic – Jerome Family Medicine. "This model will enhance access to successful mental health care for our most vulnerable populations."
St. Luke's Children's psychiatrists and psychologists give families hope when it comes to children's mental and behavioral health conditions. For more, watch this short video.