Our post-graduate year 2 (PGY2) oncology pharmacy residency program helps residents develop expertise and competency in providing pharmaceutical care services to cancer patients in both inpatient and ambulatory settings. Required rotations include adult and pediatric oncology, bone marrow transplant, oncology specialty pharmacy, infusion and hospice/palliative care. Longitudinal experiences include administration, research, tumor board attendance, participation in an oncology pharmacy and therapeutics (P&T) committee. Residents will also have opportunities to teach through direct precepting of PGY1 residents and students as well as opportunities to lecture in the oncology module and participate in the oncology elective at Idaho State University.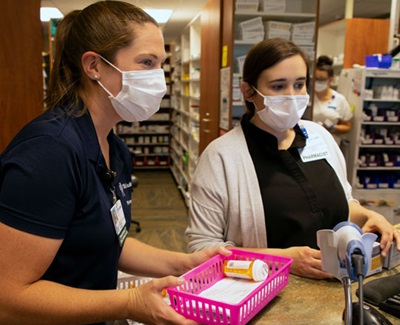 This 12 month program offers an approximately $61,000 stipend, benefits, and paid time off.
Residency Start Date: First or second Monday in July (depending on when the holiday falls)


Core Rotations
Orientation - 2 weeks
Medical oncology/infusion - 6 weeks
Oncology specialty pharmacy - 6 weeks
Inpatient oncology - 5 weeks
Blood and marrow transplant - 5 weeks
Pediatric oncology - 5 weeks
Hospice/palliative care - 4 weeks
Precepting - 4 weeks


Modified Rotations
Radiation oncology (Nampa) - 3 weeks
Rural oncology (Fruitland) - 1 week
Elective option - 4 weeks


Longitudinal Rotations
Oncology research (with concentrated opportunities)


Oncology administration (with additional concentrated rotation elective available)

Project time

Staffing
Projects
Resident will complete numerous projects throughout the residency year and select one major project to present at the Mountain States Residency Conference. This will include an abstract and 15 minute power point presentation. After returning from Mountain States, the project will be written in manuscript form prior to residency completion. Residents are encouraged to publish this manuscript or work with the RPD to find other opportunities to publish and/or present. The resident will select one preceptor to serve as a preceptor for the major residency project. The resident and the preceptor will meet on a regular basis to discuss details of the project, timelines, obstacles and accomplishments. Major project timeline:
Project ideas & discussion – Nov 1
Project selection – Dec 1
Timeline – Dec 1
Goals and objectives – Dec 15
Abstract (rough draft) for Mountain States Residency Conference – Jan 15
PowerPoint presentation (rough draft) – April 15


Precepting Opportunities
Opportunity to serve as the primary preceptor for one PGY1 resident and be involved with precepting P4 APPE students
Assist in updating the current rotation materials
Schedule rotation activities
Oversee all projects done by the student/resident and ensure deadlines are met
Contribute to the evaluation of the student/resident
Staffing Requirements
Residents will be required to staff one day every other week (on average) or a total of 2 shifts per 4 week schedule
SLCI is outpatient based and currently closed on weekends, so this will occur during the week
Certain rotations may require weekend activities, but this will be discussed with primary preceptors before scheduling
Application Requirements and Process
Application Deadline: first Friday in January

Applicants must have a PharmD degree or equivalent, eligibility for Idaho licensure, CV, 3 letters of recommendation (1 from PGY1 RPD) and completion of PGY1 residency. Please visit the link below to apply:
Contact Information
For questions, please contact:
Robert Mancini, PharmD, BCOP, FHOPA
PGY2 Residency Program Director
Phone: (208) 381-4141
Email: [email protected]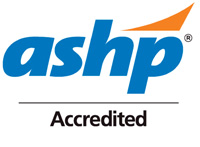 Accreditation
The PGY2 Oncology Pharmacy Residency conducted by St. Luke's Health System, Boise, ID is accredited by ASHP.