Our PGY2 emergency medicine residency is a one-year specialty training program to offer residents an experience with all aspects in emergency medicine after completion of a PGY1 residency. This PGY2 in emergency medicine is designed to transition PGY1 graduates from general practice to specialized practice to meet the needs of patients in the emergency department.
With access to different emergency departments in the Boise area, the PGY2 EM resident will have the opportunity for a well-rounded experience that ranges from pediatric trauma, adult trauma stabilization, critically ill patients, toxicology, oncologic emergencies in pediatric patients, rural medicine, antimicrobial stewardship/ED culture review, pre/post hospital emergency department care in a diverse population as well as MICU/SICU opportunities. Pharmacy residents will complete training in required core rotations, longitudinal rotations and elective rotations. The primary site of PGY2 EM training will be at St. Luke's Boise which is the only dedicated/acting level II pediatric trauma program in the state of Idaho.
This 12-month program offers an approximate $51,000 stipend with additional benefits of professional travel reimbursement, free parking, paid vacation, health insurance (medical, dental, and vision), and life insurance.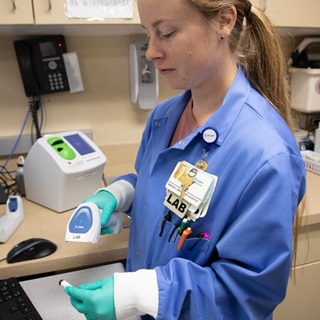 Residency Start Date: First or second Monday in July (depending on when the holiday falls)
Core Rotations:
Orientation
Adult emergency medicine
Pediatric emergency medicine
Trauma emergency medicine
Toxicology
Medical/surgical ICU
Longitudinal:
Infectious disease/ED culture review
Residency research project
Journal clubs
Administration/policy
Staffing
Teaching/mentor opportunities with PGY1 residents and pharmacy school students
Elective Rotations:
Rural/community emergency medicine
Pediatric ICU/pediatrics
Cardiology
Projects:
Resident will complete several projects throughout the residency year and will work on one major project to present at Mountain States Residency. This will include an abstract and 15 minute PowerPoint presentation. After returning from Mountain States, the project will be written in manuscript form prior to residency completion. Residents are encouraged to publish this manuscript or work with the RPD to find other opportunities to publish and/or present. The resident will select one preceptor to serve as the primary preceptor for the major residency project. The resident and the preceptor will meet on a regular basis to discuss the details of the project, timeline, obstacles, and accomplishments.
Residency Qualifications and application requirements:
Graduate from an ACPE-accredited school of pharmacy
Successful completion of ASHP-accredited PGY1 residency
Eligible for Idaho licensure
Willing to complete on-site interview
Application submission through PHORCAS by first Friday in January; including:

Curriculum vitae
Letter of intent addressing why you are interested in the PGY2 emergency medicine at St. Luke's Medical Center
Three letters of recommendation (one from PGY1 RPD)
Contact Information
For questions, please contact:
Kathy Glem, PharmD, BCCCP
PGY2 Residency Program Director
Phone: 208-381-2513
Email: [email protected]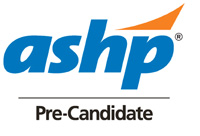 Accreditation
The PGY2 Emergency Medicine Residency conducted by St. Luke's Boise Medical Center has an accreditation pre-candidate status with ASHP.